Your Natural Snacking Choice!
Whenever you find yourself in the mood for a delicious nutritious snack you should reach for one of our great tasting TRUTRAILMIX blends!
Learn More ...
Join Today!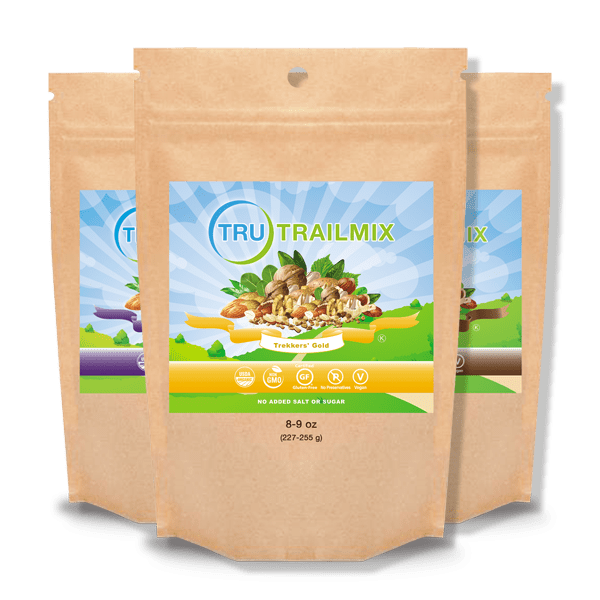 A Tasty Healthy Snack To Get You Where You Want To Be!
Whenever you find yourself in the mood for a delicious nutritious snack you should reach for one of our great tasting TRUTRAILMIX blends!
Our trail mixes are made from NON GMO 100% ALL Natural & Certified Organic or Organic (whenever possible) ingredients.
There are no added sugars, salts, and pesticide free so you can be confident that you are charging your body with a healthy snack that is TRUly good for you.
Whether you are looking for a crunchy nutty treat, a tart sensation, feel that chocolaty urge, or you just have a craving for a little something sweet or tropical; we have something that is sure to please your taste buds!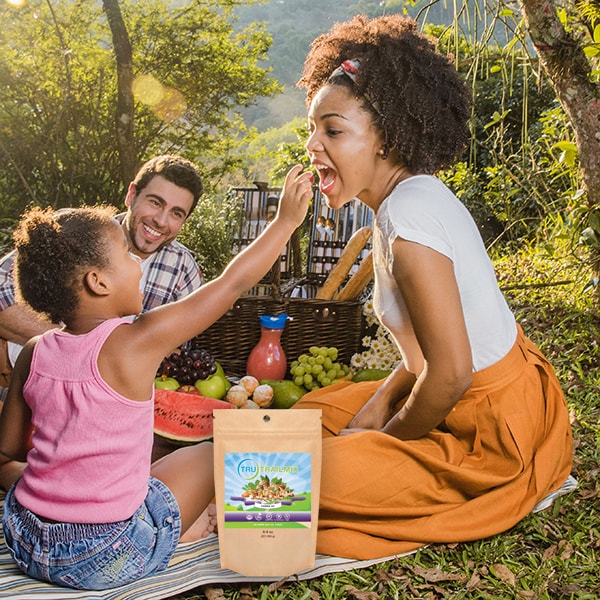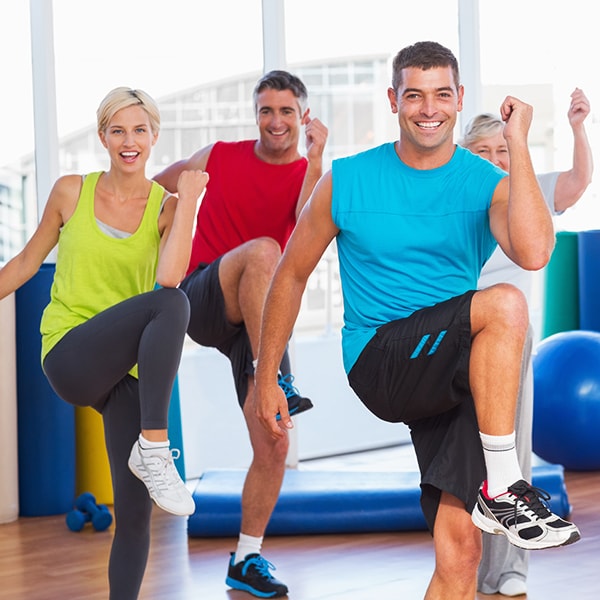 Trail mixes are a great way to add a little boost to your energy and give you some nutrition as well.
So take along a bag when you are out hiking, biking, walking, participating in some sport activity or some special occasion when you get a "TRU Mixie" craving and great for the whole family!!
Perhaps you have a hectic routine and don't have time for a lengthy meal, take out some tasty TRUTRAILMIX to munch on to help get you over that afternoon slump or late night shift.
Some of the ways that high end natural trail mixes are good for you is that it gives your body a healthy boost of things it needs such as protein, fiber, vitamins, minerals and a good balanced blend keeps you feeling fuller longer.
Taste The Difference Of Our TRU Organic Trailmixes … They're NUTilicious!
 Some of the benefits from eating nuts and seeds:
Nuts and seeds are loaded with protein and helps to support strong muscles. The can also aid in digestion and help to lower cholesterol.
They are also a great source of Fiber, Vitamin E, B-Complex Vitamins, with an extensive list of minerals that includes Copper, Zinc, Calcium, Magnesium, Potassium and Selenium.
Nuts have also been shown to aid in promoting heart, eye and bone health.
Some studies have Sunflower Seeds and Pumpkin Seeds to offer relief from migraines, reduce severity of hot flashes, provide prostate support as well as many other benefits.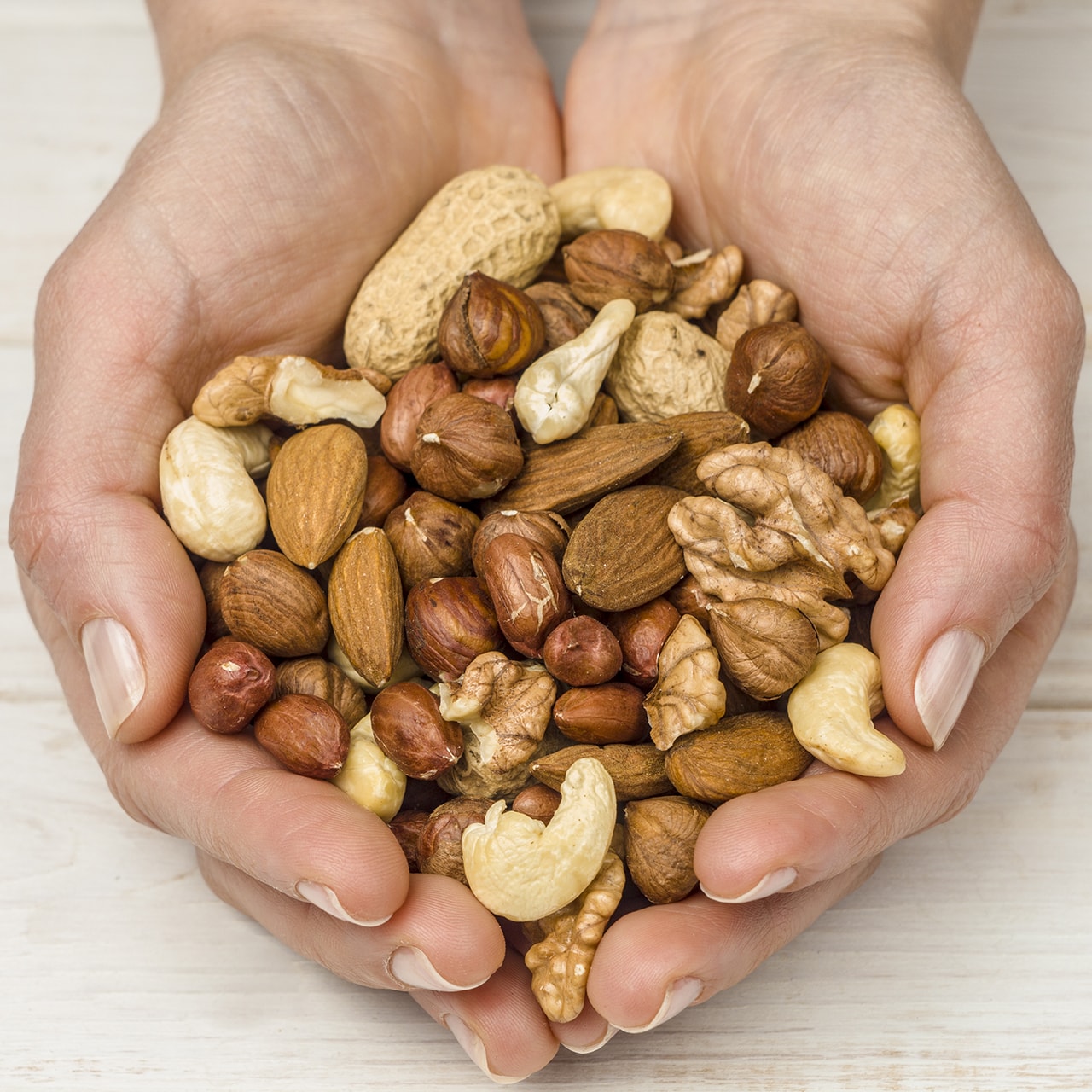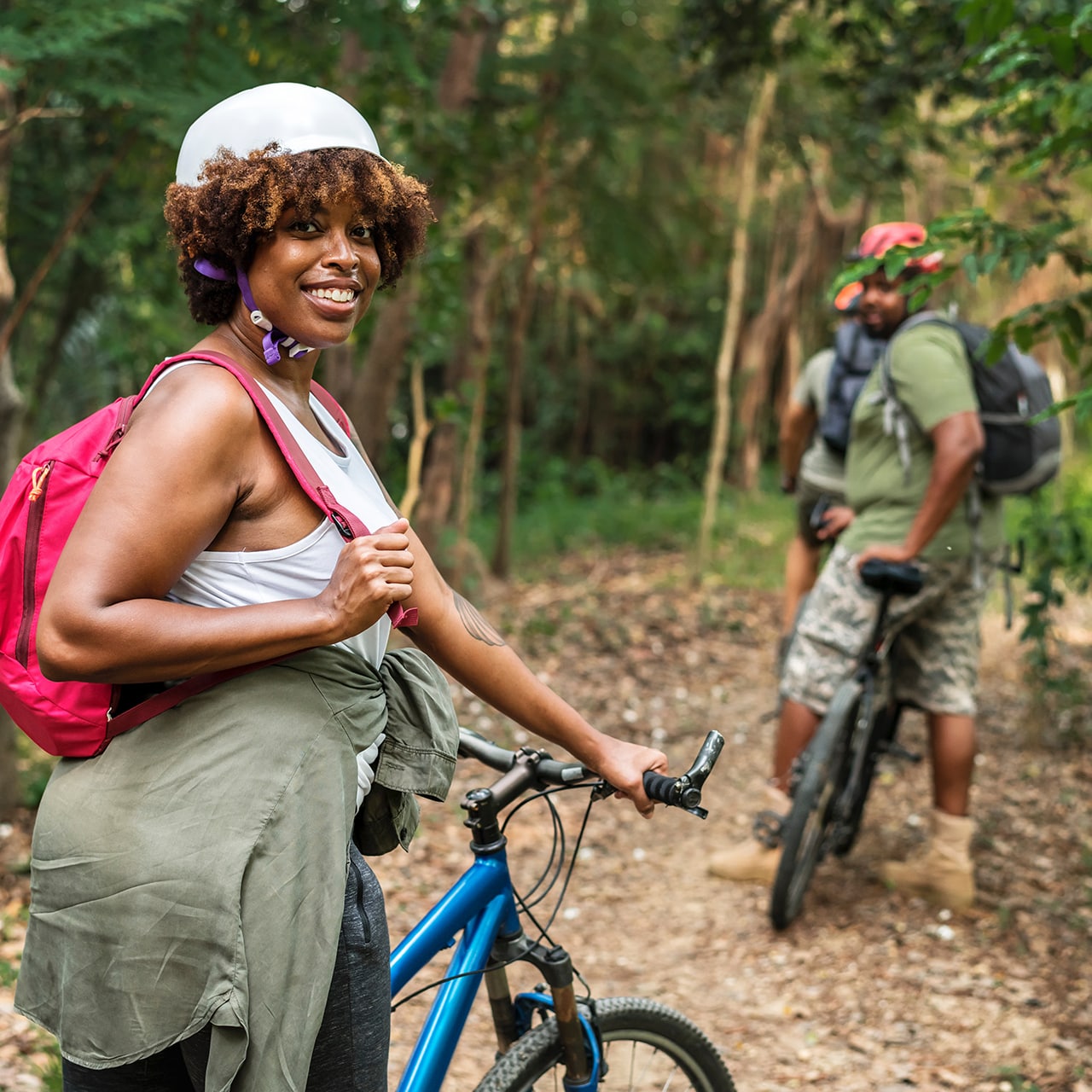 Some benefits from dried fruit:
Eaten in moderation, dried fruit contains powerful antioxidants and vitamins to boost your immune system and help you feel energized.
Some dried fruit such as dates and fig have a type of antioxidant, called Phenols. Research has that plant polyphenols have been found to fight heart disease, cancer, osteoporosis, diabetes, and degenerative diseases of the brain.
Dried fruits contains little to no fat, however they do contain significant calories per serving. This combination makes them a great natural source of energy for athletes or for those who want to gain some weight in a healthful way.
If you are watching your weight, then you may want to limit your intake of dried fruit due to the calorie content.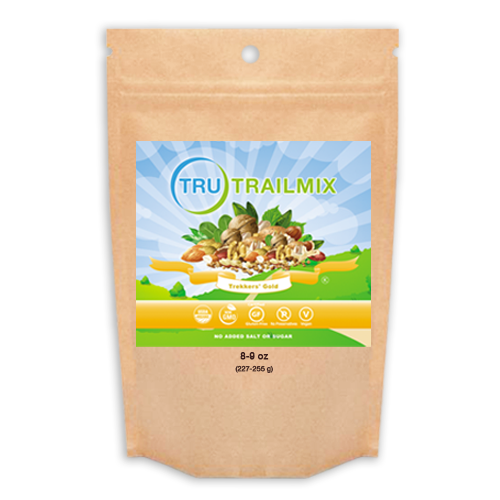 Grab a handful of this great Trekkers' Gold Mix; a super antioxidant healthy snack for your pack! 😉 You will go "nuts" for Trekkers' Gold!
Ingredients: Almonds, Walnuts, Cashews, Tart Cranberries, Jumbo Flame Raisins, Dried Blueberries, Dried Strawberries and Dried Whole Coffee Fruit.
Contains: 
Peanut and/or other tree nuts.
Give your body an all natural "charge" with our energy boosting Power Up Trail Mix! Ready, Set, Go!
Ingredients: Plump Raisins, Naturally Dried Strawberries, Tart Cranberries, and Almonds.
Contains: 
Peanut and/or other tree nuts.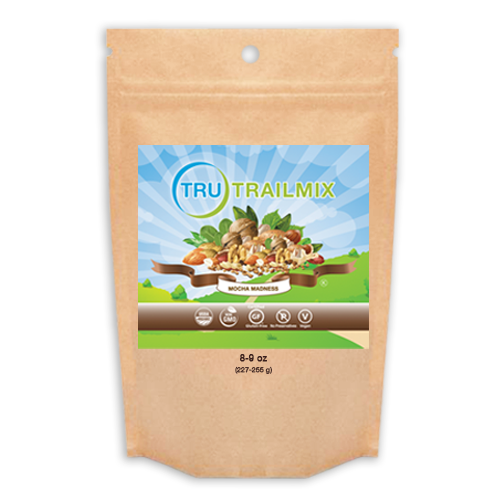 Chocolate lovers will "rave" over this delicious healthy sweet and salty treat we call, Mocha Madness Trail Mix. Let the sensations begin! 🙂
Ingredients: Peanuts, Almonds, Raisins, Chocolate Coffee Beans, Chocolate Chips, Cashews, Yogurt Raisins, Peanut Butter Chips and Chocolate Covered Raisins.
Contains: 
Peanut and/or other tree nuts.
All the health benefits aside, our TRUTRAILMIX blends are something you will be sure to 'go nuts' over!
Plus, we have it on 'good authority' that our "squirrely" friends love them too!
We will be adding new blends as time goes on so be sure to check back regularly to see what tasty treats we have in store for you!
All the ingredients that goes into our TRUTRAILMIXES are of the highest quality. Since they are organically grown and picked at the peak of their goodness; you can be confident that you are feeding your body not only something that is NUTritious … but great tasting as well!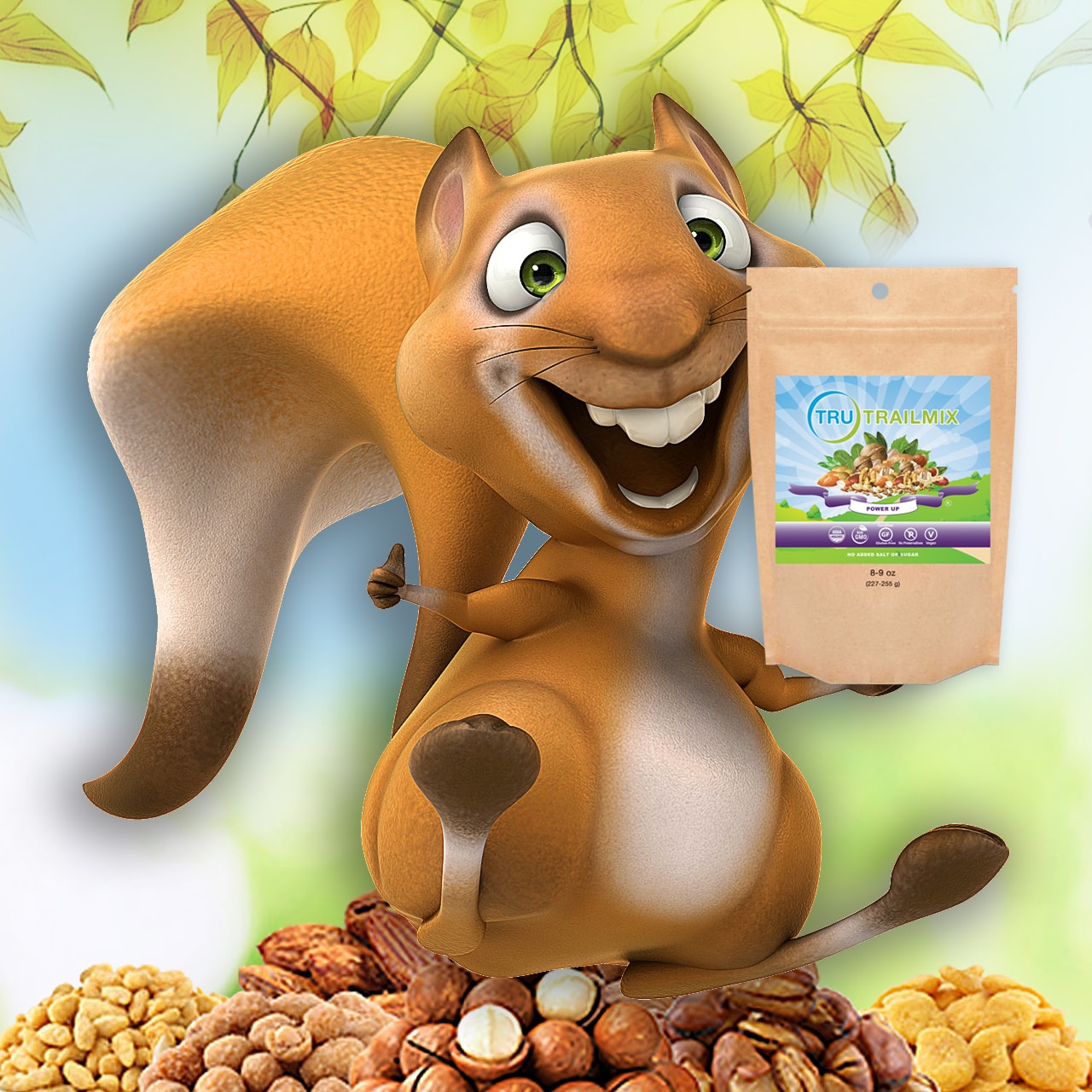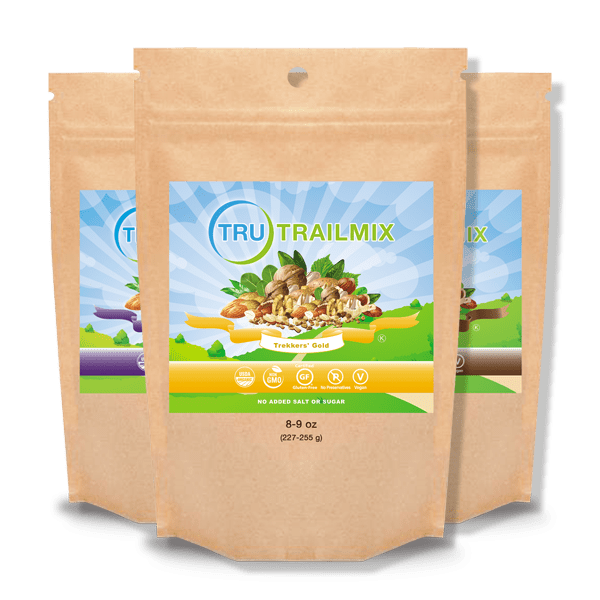 Join Today To
Buy & Save!
20% Discount For FREE Members
1 - 8-9 oz. Bag
Member Price: $9.00 USD
Suggested Retail Price (SRP): $11.25 USD
+ Receive 7 TRUREWARDS POINTS
+ Receive TRUCA$HBACK
The FDA & Health Canada have not evaluated this product. This product is not intended to diagnose, treat, cure, mitigate or prevent any disease.
A Snackin' Packin' Fruit & Nutty Boost Of Goodness!